Editorial Destellos
Editorial Destellos was born after the shared devastation that Puerto Ricans experienced after the scourge of Hurricane María in September 2017. During the course of exploring the ecosystem of local publishers in Puerto Rico with the purpose of publishing Here Comes the Hurricane , our founder Laura Rexach decided to create her own publishing house. In February 2018, with a focus on children's and youth literature, Editorial Destellos was born.
Destellos is created with the intention of producing children's and youth literature of the highest quality, with books that spark the reader's imagination and open the minds of children and youth to the magic of the world around us.
We strive to produce books that are loved by young and old alike.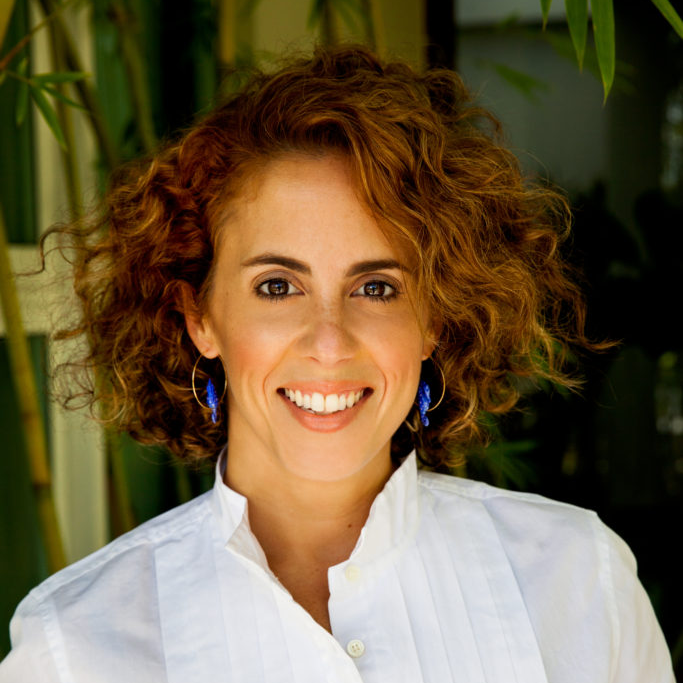 Laura Rexach Olivencia
Laura is an author, editor, and consultant on sustainability and strategic philanthropy. She studied Finance and has a master's degree in Business Administration and a certificate in Social Impact Measurement. She combines her perspective as a Puerto Rican mother with her business experience and passion for education to help advance projects that inspire her. She lives in Bayamón, Puerto Rico with her husband, three children, three dogs, a cat and many chickens. You can usually find her with a book in hand, reading fiction. She loves historical fiction, fantasy, and mystery novels.
Enery López Navarrete
As a child, Enery traveled for many years, every day, from San Juan to Humacao, Puerto Rico, where she is from. A trip that for many is not usual. Since then, she has tried to explore the unusual and learn from others along the way. Although she has been an educator for more than ten years, her inner child continues to play. So much so that she looks for ways to weave playfulness into everything she does. Writing her second last name makes her mother very happy, which is why it is easily added to everything official.
Andrea Hernández Méndez
Since she was little, Andrea has been interested in the world of business, as well as books. Accordingly, he graduated from George Washington University with a bachelor's degree in international business and a minor in English. And, currently, she is a graduate student of "Publishing" at PACE University. She aspires to continue working in the world of books in the editorial area and/or in the areas of production, sales and marketing. In her free time she tends to cook, go out to eat, discover new music, go to concerts, watch television, listen to podcasts, and read. He loves reading fiction, from the classics to contemporary literature of all types of genres.
K. Santiago Natal
K. has a bachelor's degree in Audiovisual Communication with a second concentration in Art and Technology from the University of Puerto Rico, Río Piedras Campus. He has an interest in drawing, animation and comics. Her primary medium is watercolor and she uses digital art to add to her works. He is currently part of the Comics Certificate Program of the Sequential Artist Workshop.